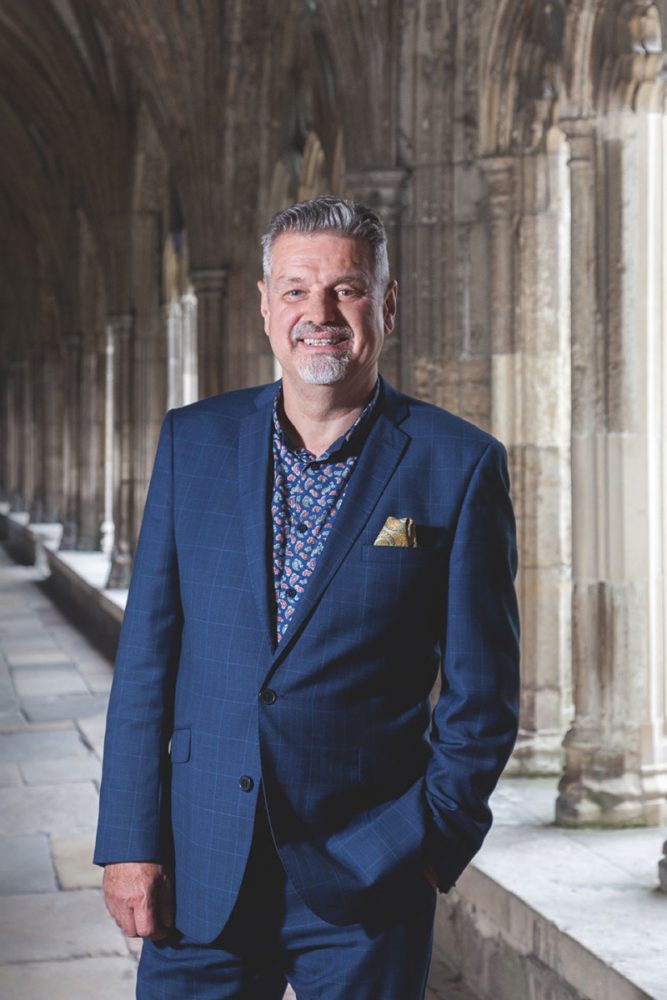 Trevor Fitzgerald, owner and founder of Fitzgerald Jewellers and Iconic Jewellery Store celebrates 40 years in the jewellery industry this year with celebrations taking place in the form of a Summer Ball on Thursday 12th September at Canterbury Cathedral.
Starting out in the industry in September 1979 as a sales assistant for Oclee & Son Jewellers in Folkestone, Trevor went on to become a rep for M&M Jewellery before opening Fitzgerald Jewellers in 2001. Seeing the Pandora concession thrive, Trevor took the opportunity to open his first Pandora store in 2012 and owned 3 Pandora stores by 2014. With business booming, Trevor went on to open Iconic Jewellery Store in 2015.
Fitzgerald Jewellers will hold their celebration whilst raising money for Porchlight who support vulnerable and homeless people in the Kent area. Working across Kent and the South East, Porchlight help vulnerable and isolated people get support with their mental health, housing, education and employment. Porchlight provide children, young people and adults with the advice, guidance and skills to live independently in the future, play an active role in their local community and fulfil their potential.
Held within the grounds of a stunning heritage site, the evening will include lots of great entertainment including a Freddie Mercury Tribute Show, Illusionist, Gin Bath Drinks Reception and Auction. You won't want to miss out!
If you would like to buy tickets, please contact Olivia Stewart-Stead at olivia@fitzgeraldjewellers.co.uk or call 01227 767 206.