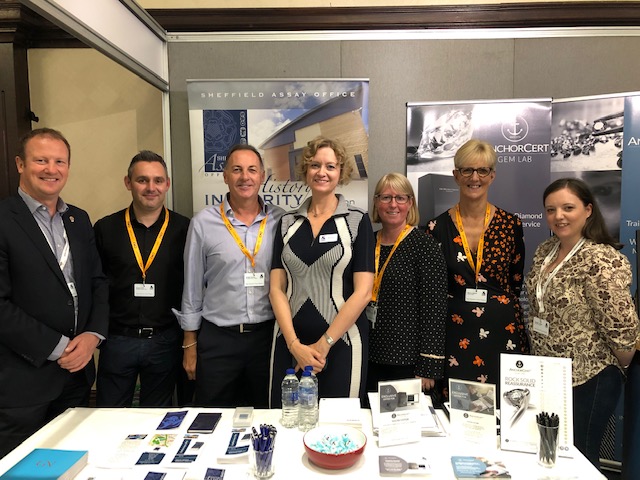 By David Brough
CMJ Retail Member Ainsworth Jewellers has joined a project to provide feedback for the latest online jewellery industry courses from AnchorCert Academy.
New employee Caroline Young of the Blackburn jeweller passed four courses and gave a glowing report of the content in terms of how it will impact on her relationship with customers.
Caroline and her employer Phil Ainsworth will give feedback to AnchorCert Academy which will be incorporated into development of future course content.
"The value of such courses is in helping staff to deliver accurate information to customers, who are increasingly well informed due to the internet," Phil Ainsworth said.
Caroline Young praised the content of her courses encompassing natural diamonds, precious metal alloys, hallmarking and valuations, for their scope and detail.
She suggested greater segmentation of content and use of visual aids and illustrations.
Caroline said: "It was a great opportunity for me to take these courses in my own time.
"They have given me much more confidence in my dealings with customers — having just moved to jewellery from another sector."
Marion Wilson, Director of AnchorCert Academy, said that Caroline and Phil's feedback would be greatly appreciated and that the courses would be regularly updated to keep them competitive in the market place.
AnchorCert Academy is offering its courses at a discounted rate to CMJ members until September 30, 2019.
Purchase four e-learning courses at the reduced total price of 150 pounds.