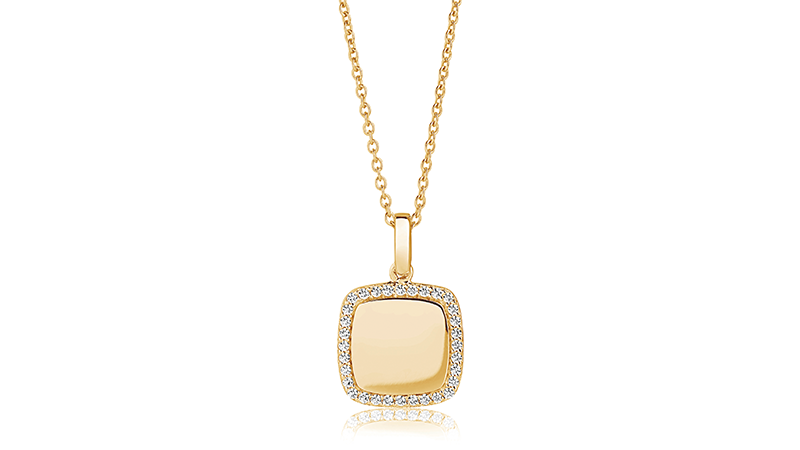 Sif Jakobs Jewellery's latest silver and zirconia collections set with rainbow colours of zirconia enjoyed a sparkling response at Jewellery & Watch last week and will be on show at The London Jewellery Showroom at London Fashion Week next week.
At the Jewellery & Watch show, emphasis on value for money, Scandi-chic designs, and the usual attention to detail paid dividends as Sif Jakobs Jewellery secured 12 new independent retail stockists. New candy colours of zirconia in 18ct gold vermeil also made their debut, using 3-micron 18ct yellow gold plate. The range of rainbow and candy colours and the choice of sterling silver or gold finishes makes Sif Jakobs Jewellery the go-to brand in this exciting new category.
Mark Riddle, Director UK & Ireland, said "I was impressed by the footfall on Sunday and the quality of stand visitors on all other show days. We felt that with the reduced number of international and prestige jewellery brands showing, Sif Jakobs Jewellery would benefit from increased attention from the buyers attending. I am pleased to say that this very much turned out to be the case. Independents' attendance from Ireland and the West of England was particularly strong."
Retail buyers in London and the South East will also get a chance to see Sif Jakobs Jewellery's new collections at The London Jewellery Showrooms on 18 and 19 February during London Fashion Week.
Sif Jakobs Jewellery continues to raise customer awareness of its latest collections through social media campaigns, monthly full-page advertising in Hello Fashion Monthly magazine, and features every week in the national and fashion press, including the brand's jewellery being worn by the UK's most influential celebrities.
Last year, Sif Jakobs Jewellery won the Professional Jeweller Personalised Jewellery Collection of the Year Award 2018, with the astrologically-inspired Zodiaco collection. This year, Sif Jakobs Jewellery has further strengthened its presence in this category with the launch of the new Follina collection. A simple and elegant set of necklaces, rings, bracelets and earrings in sterling silver and gold-plated silver give customers the option to write short messages, add motifs or even include a hand-drawn doodle to their jewellery to make their piece truly unique.
Sif Jakobs Jewellery has also introduced a new boxed presentation set category, launching six silver pendant and earring sets retailing at £99 and £89. Each set gives customers a significant saving on the item prices and taps into the important occasion-led gifting market, where immediate availability and keen retail pricing are so important.
Sif Jakobs Jewellery will also be showing at the CMJ Trade Event this weekend and at Inhorgenta Munich from 22 to 25 February.