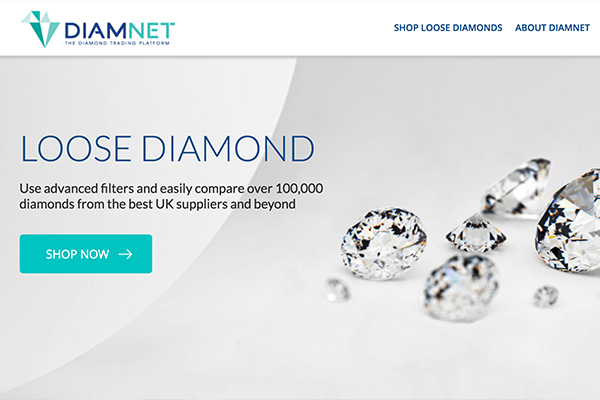 Revolutionary online diamond trading platform Diamnet has successfully attracted over 150 members since its launch in August 2018.
Diamnet provides retailers with a live diamond list made up of stones from leading dealers and cutters in UK, Antwerp, Israel and India. It is a free, online service for retailers, enabling them to source specific stones and compare quotes at the click of a button. In many cases the stones can be supplied and delivered directly to the retailer within 48 hours. Retailers can then order the loose stone or a fully finished ring from one of the many UK mount manufacturers with which Diamnet works with.
"We have been delighted with the response we've received from the trade, with retailers praising the simplicity of the platform and the high quality and range of diamonds we offer," commented owner and creator of Diamnet, Howard Levine.
Early adopters of the service are already enjoying the benefits of using Diamnet. Samantha Francis-Darling, director of Coventry and Loughborough retailer Francis & Gaye said: "We have found the Diamnet app to be incredibly helpful. It is easy to search, brings up lots of options and it's great to be able to compare a list of stones against each other to find the best option. I have found a few diamonds now that were incredibly competitively priced, and I've been very pleased with the goods."
Retailers who would like to know more about Diamnet or sign up for free access to the service, can simply log on to www.diamnet.co.uk and register. Alternatively, they can arrange a call or training visit with Howard Levine by emailing him directly at sales@diamnet.co.uk.