Retail Jeweller presents the UK Jewellery Festival 2021
September 1, 2021 @ 12:00 am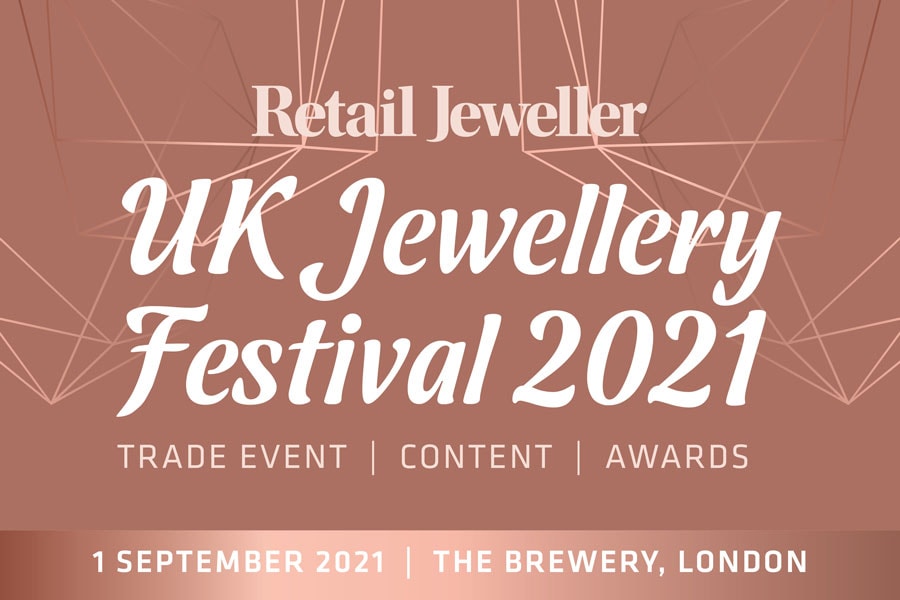 Taking place alongside the UK Jewellery Awards, Retail Jeweller has added a daytime trade show and content sessions which is free for all retailers to attend.Filling the void left by UK trade shows as a result of the Covid-19 pandemic, the UK Jewellery Festival trade event will be a carefully curated, boutique buying experience, placing the very latest jewellery and watch collections and products in front of Retail Jeweller's highly engaged audience of senior retail decision makers and buyers.
You will also be able to hear from some of the most respected names in retail, talking on topics including the future of the store, experiential retailing and creating an omnichannel experience. Senior retail executive and published author Andrew Jennings has already been confirmed as the keynote speaker for the event.
The trade event is completely free to attend to qualified buyers, and all those attending the daytime Festival will also be offered discounted tickets to attend the UK Jewellery Awards in the evening.
The UK Jewellery Festival takes place on 1 September 2021 at The Brewery in London before the UK Jewellery Awards later that same evening.
Click here to secure your spot at the UK Jewellery Festival.